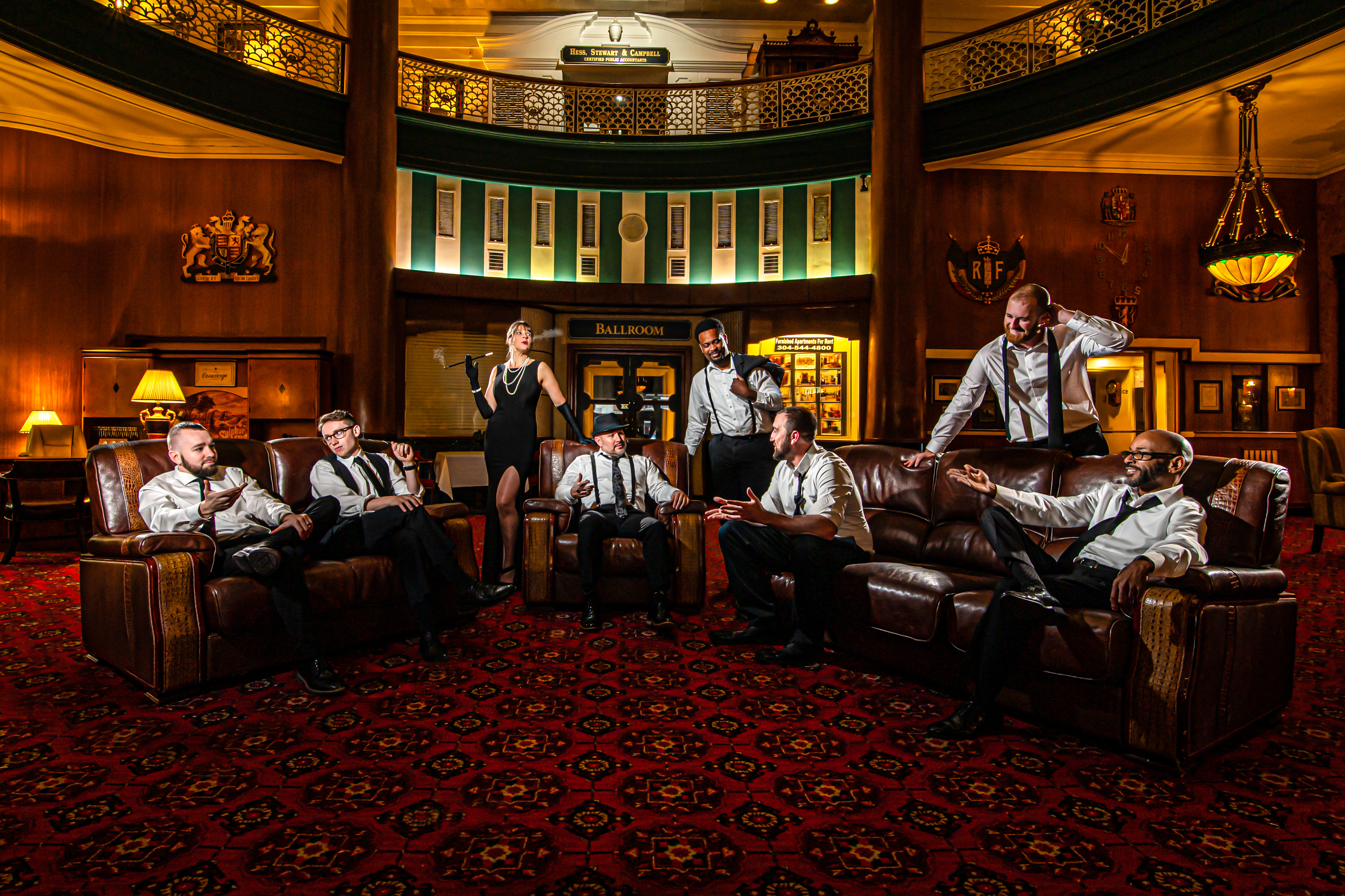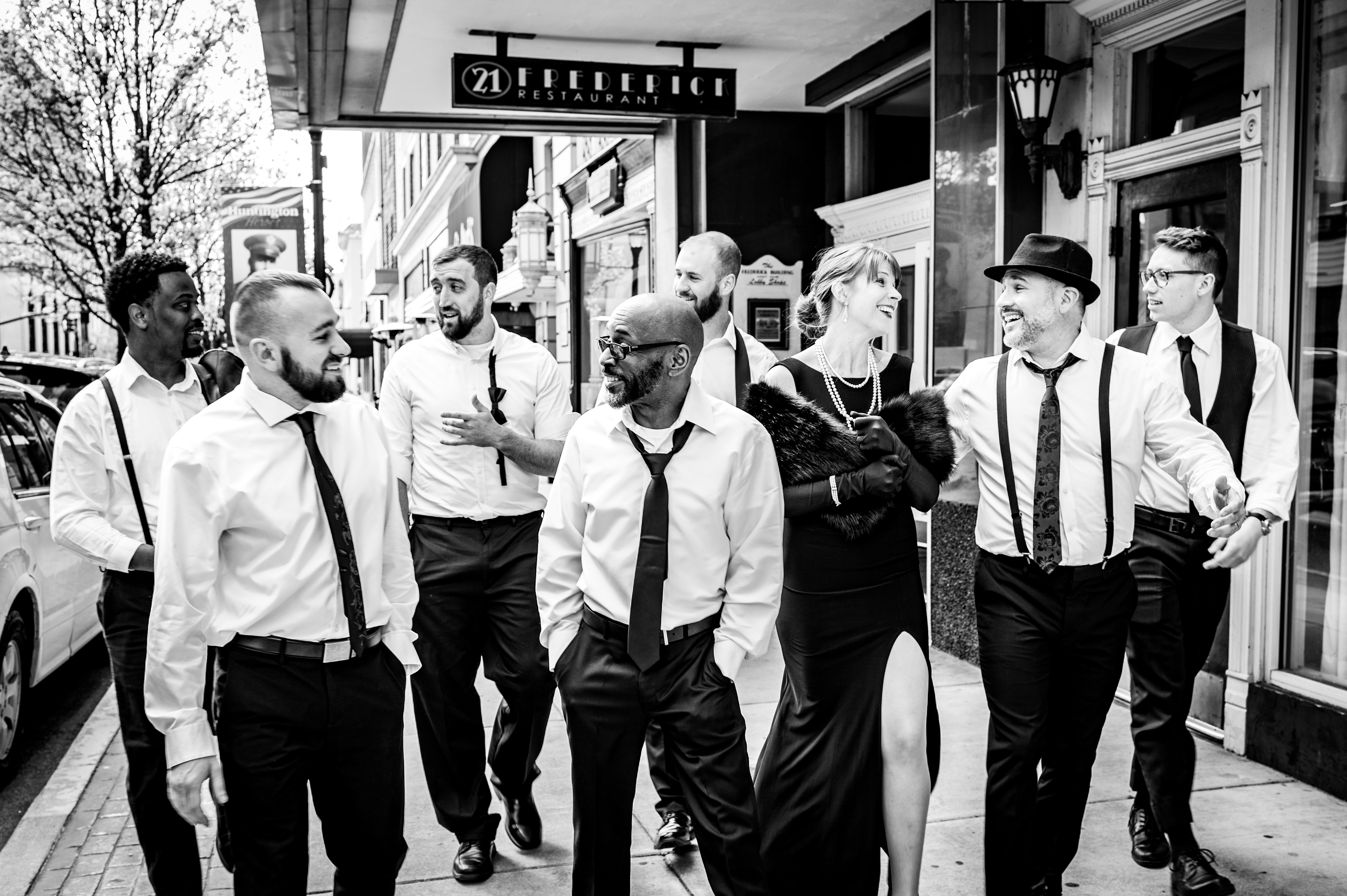 Our Specialties
Corporate Events
Boring is so out of fashion.
Let us add energy & excitement to your next event!
Learn More
Fundraising Galas
Raise the bar – and raise more money!
Testimonials
"Bravo Live DJ did my wedding on June 6th. It has been a stressful time with COVID-19, but no matter what questions I had, or any stress I was under, they answered them all and took that stress away. We had an excellent DJ! We had to deal with a rain and hailstorm that popped out of nowhere and he handled it with ease. I was stressed FOR him, but he never missed a beat. I am so glad I chose Bravo Live DJ. Thank you all for working with me!"
Megan
Bride
"BRAVO Live was amazing at my son's wedding. This is our second experience with BRAVO. Both times they delivered a fun-filled evening. Our DJ was very organized and was quick to answer any questions that came up. Thank you for making the reception wonderful!"
Patty
Mother of the Groom
"Hands down - the Best in this area! Don't bother wasting your time with other DJs that just pretend to know how to throw a party … BRAVO Live DJ is the REAL DEAL!!"
Shannon
Bride
"BRAVO was definitely a highlight of our wedding day! The Uplighting was placed so perfectly that it accented our venue to the fullest. Our DJ and went above and beyond! Not only did he keep the party going, but he kept us in the loop when it was time to move on to the toasts, first dance, etc. Before the toasts began, he even went up and refilled our drinks!! He was so kind and such a great asset to our day. BRAVO Live is true to their word: "Peace of Mind!"
Sarah
Bride
"I'm certain you've heard the old saying "You get what you pay for." This is absolutely the case with BRAVO Live. Undoubtedly there are less expensive options … but not if you desire the finest. From the first interaction to the end of our daughter's reception - every encounter with the BRAVO team was totally professional, and absolutely first class. Event management, Uplighting, Monogram, sound quality, personal appearance … everything was spot-on without a single hiccup. My daughter said "Dad, my dreams came true today." BRAVO Live played a role in that. Enough said."
Clinton
Father of the Bride
"Deciding on this company was one of the best decisions we made for the wedding. Our BRAVO Live DJ was everything we could have asked for. He was constantly checking on us to see if we needed anything and made our reception space even more beautiful with the amazing Uplighting. They kept the party fun, energized, and everyone absolutely loved the music because they were able to dance the night away. I could never thank BRAVO enough for making our wedding night one that everyone loved and enjoyed."
MacKenzie
Bride
"BRAVO Live DJ did a fabulous job with my daughter's wedding!! I highly recommend them! So professional; and knew how to handle every single moment of the reception - sometimes before we even thought of the next step! The Uplighting, and Monogram light over the wedding party table made the room absolutely perfect. Worth every dime we spent!!!!"
Lisa
Mother of the Bride
"If I could give BRAVO Live DJ more than 5 stars – I would!! They DJ's our wedding at the University of Charleston last weekend, and I honestly don't know what I would have done without them. Not only did we have an amazing DJ, but it was like he doubled as the "wedding coordinator!" Our Uplighting looked amazing, and the music selections kept everyone engaged and on the dance floor. All of my guests had a blast, and raved about what an amazing DJ we had! Thank you BRAVO Live DJ for making out wedding day awesome!!
Chelsea
Bride
Previous
Next